Joined

Nov 30, 2012
Messages

1,233
Location
Got time this morning to run to the farm to get another round of shooting in. When I got there I almost did not think I was going to get to shoot. The dang farmer was there hooking up equipment to go do some farming. Couldn't believe he would want to farm the farm when I wanted to shoot! Marty is a great guy though and he said just to let him get over the hill and up the draw and I could go ahead and shoot.
Got every thing set up while he was hooking up and driving away... My goals for today were to get some velocities on the two of the bullets that I use most often with three different powders. I really do not use BH to hunt with or shoot with that much but I thought someone might want to know the velocities I was getting.
This is the target with information. 18 shots and one ragged hole. I know it could be better but in my defense I am more concerned with not hitting the chronograph than getting the perfect group. But you can see or I can tell you the 120 grain loads elevated the point of impact on the target. I really did want to shoot those 120 grain loads as that is my normal hunting load and I wanted see how this short light weight rifle would handle that load.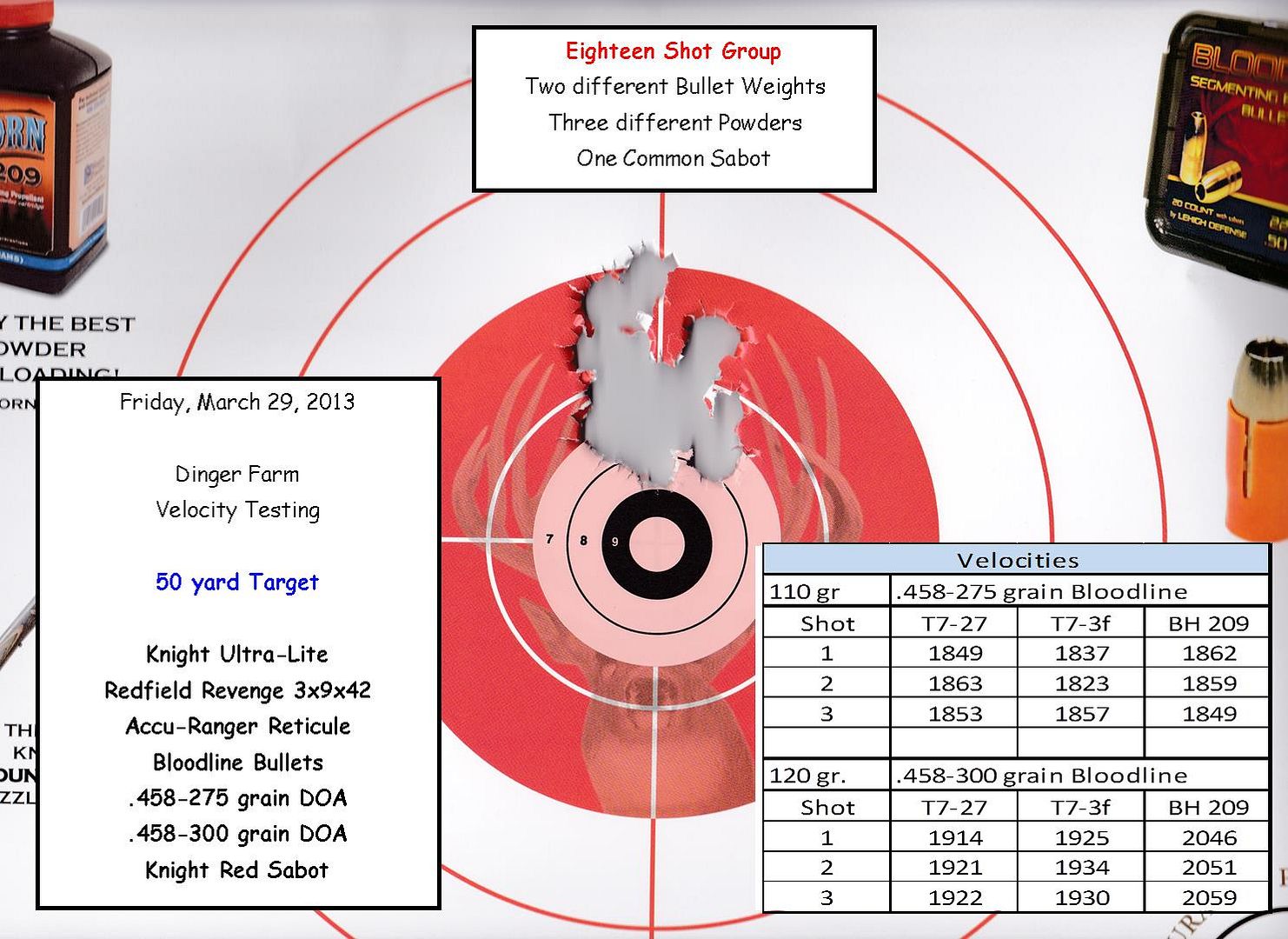 Oh.. one other thing that kept creeping into my mind - what a waste of very good bullets - I really wanted to switch to a less expensive bulk bullet but yet I wanted the velocities to reflect that bullet I would be actually using for hunting... so and not much of a pun intended - I bit the bullet and shot the correct ones.
Additional pictures of the morning setup...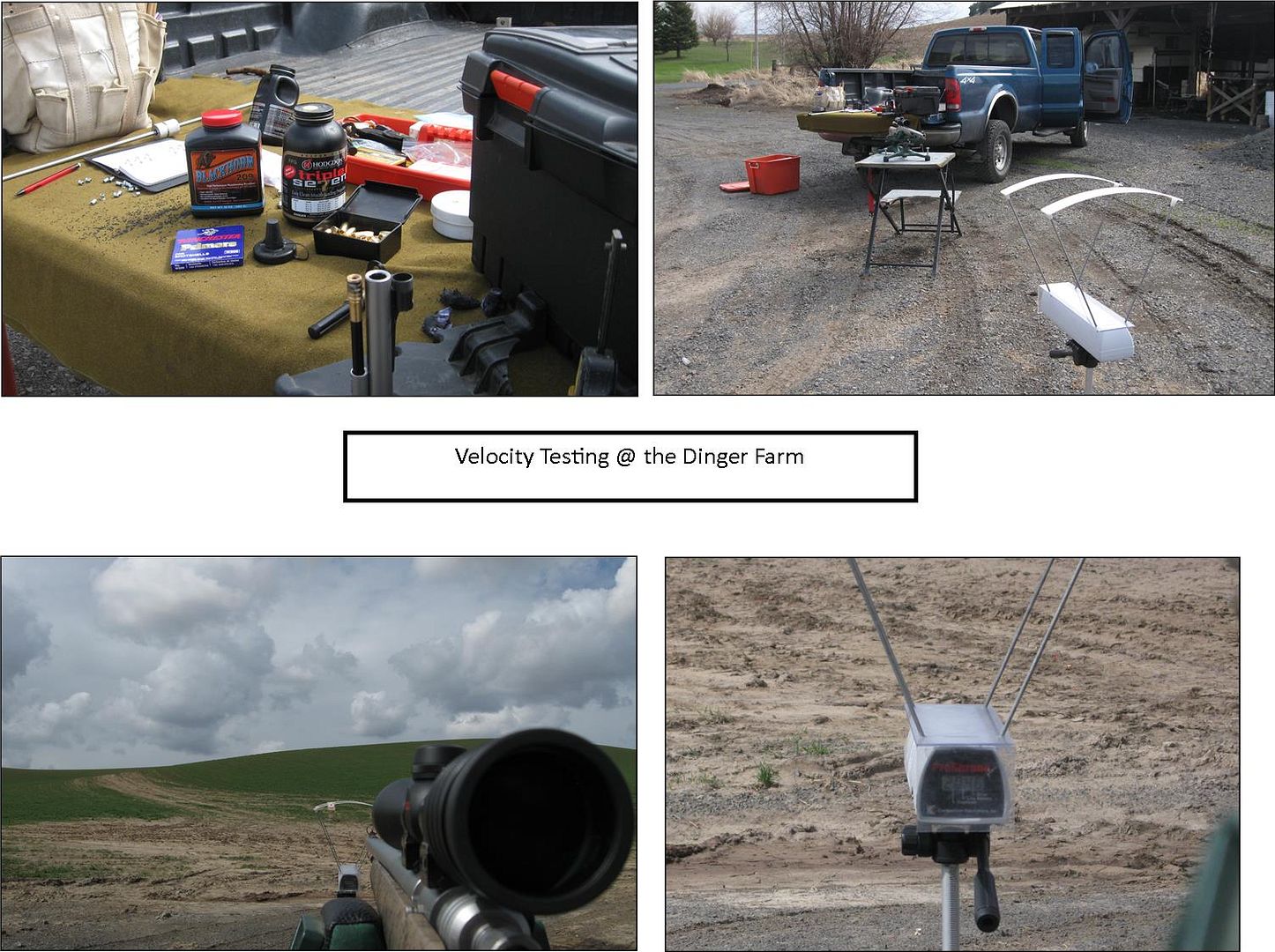 One last thing I am really impressed with this rifle and the scope so far both of these are new products to me.