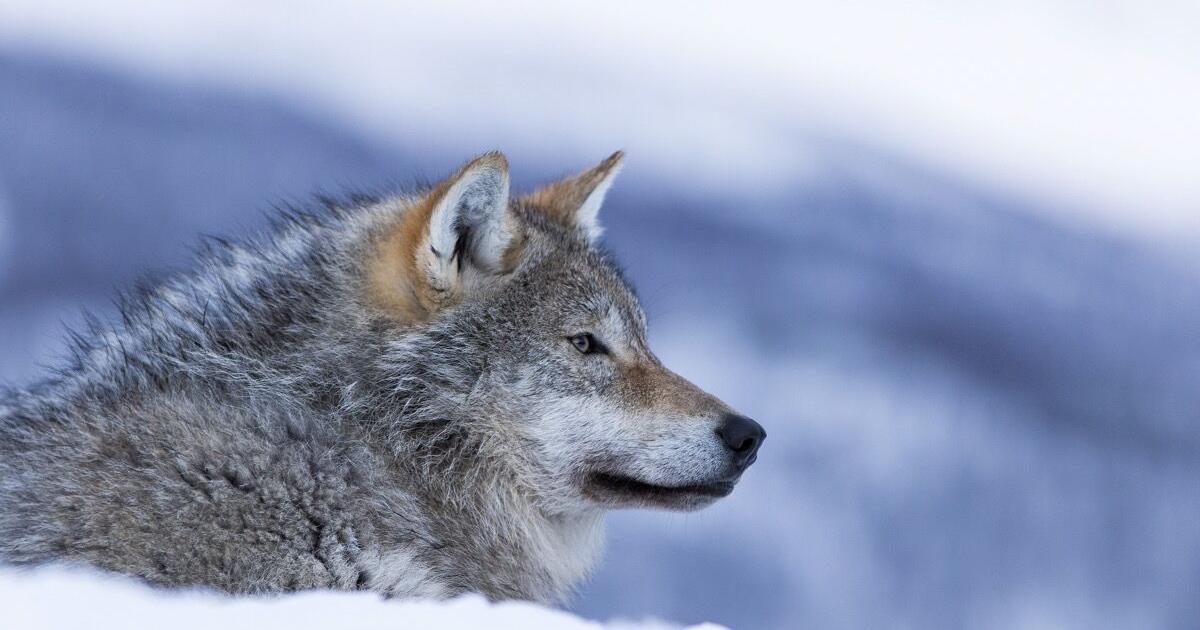 Officials believe wolves will be attracted to Roaring Fork watershed
www.aspendailynews.com
When 30 to 50 gray wolves are released in western Colorado over a three- to five-year period starting December 2023, there is a strong likelihood they will find their way to the Roaring Fork River watershed, if not immediately then over time.
The Roaring Fork, Fryingpan and Crystal River drainages were all identified as part of an area in western Colorado where conflict risk is deemed low and ecological suitability is high for wolf reintroduction, according to a draft wolf management plan released by Colorado Parks and Wildlife on Friday.
Land surrounding Aspen, Basalt, Carbondale and Glenwood Springs are in the heart of a northern pod identified as suitable for wolves.
"The northern area is along the I-70 corridor between Glenwood Springs and Vail, and extends down the Roaring Fork Valley," the draft plan said.
A southern pod of high suitability also was identified along the Highway 50 corridor from Monarch Pass to Montrose.
A ballot initiative approved by Colorado voters in November 2020 requires the agency to start reintroducing wolves no later than December 2023. The initial reintroductions must be west of the Continental Divide and there must be a 60-mile buffer from other states and tribal lands.
CPW isn't contemplating releases in the White River National Forest or other federal lands because it doesn't have the time and resources to go through the detailed environmental review required for actions on lands owned by the U.S. government.
"Releases will occur on state or private lands," the draft plan said. "CPW will attempt to select areas that are likely to promote successful wolf recolonization, while also considering the potential for livestock or human conflict. Specific release locations will not be made public in this plan in order to protect private landowner information and sensitive species locations, but targeted outreach will occur with potentially affected stakeholders prior to release."
Even if lands in the Roaring Fork, Crystal or Fryingpan valleys aren't specifically selected as initial release sites, they could prove favorable for wolf migration, in large part because of deer and elk populations.
"All they need is native prey and human tolerance and they will do fine," said Jonathan Proctor, director, Rockies and Plains Program for Defenders of Wildlife.
Proctor was a member of the Stakeholders Advisory Group, a diverse committee that provided recommendations to CPW on wolf reintroduction. As he was absorbing the draft plan Friday, Proctor gave credit to CPW for adopting impact-based management on wolf reintroduction. In essence, that management style won't dictate on encouraging certain numbers of wolves in specific areas. Instead, it will let released wolves migrate to where they want to go and focus on reducing conflicts with ranchers and others, Proctor said.
"[Wolves] will go where they find abundant natural prey," he said. "It's not really all that important where the initial sites are."
CPW's draft plan said studies showed that wolves released in Yellowstone National Park and in central Idaho moved "substantial distances" in the months after the releases. The average distance was 50 miles and the range was 22 to 140 miles from the initial release site.
"It is anticipated that wolves will expand widely over time, including to the Front Range of Colorado," the draft plan said.
The plan also disclosed the release numbers of 30 to 50 wolves and a time frame of up to five years. After that initial wave of releases, "active reintroduction will stop, and post-release monitoring will apprise managers if the effort to establish a self-sustaining wolf population in Colorado has been successful."
A coalition of conservation groups that are advocating for the wolf reintroduction produced their own assessment earlier this year of where wolf releases would be most effective. Parts of both the Hunter-Fryingpan Wilderness up Fryingpan Valley and Maroon Bells-Snowmass Wilderness were identified by conservationists as prime wolf habitat. For the state as a whole, the conservation groups said there is suitable habitat for at least 150 packs, That would be about 750 wolves, with a range of 600 to 1,500. The coalition is headed by Wild Earth Guardians.
Pitkin County Commissioner Francie Jacober is part of a ranching family in the Crystal Valley and served as a member of the Stakeholder Advisory Group. She said Friday she suspects CPW will conclude backcountry areas around the Roaring Fork Valley experience too much human recreation to qualify as a good place for the initial wolf releases.
"I wouldn't bet on our drainage being in the initial release sites," she said. "My guess would be maybe Grand Mesa."
Like Proctor, she feels healthy habitat for deer and elk will attract some of the wolves.
"I think we'll have wolves all over the Western Slope and Eastern Plains as well," Jacober said.
Officials with the White River National Forest, which surrounds the Roaring Fork Valley, acknowledged wolves could end up in the forest and said they will work with CPW and U.S. Fish and Wildlife Service on the recovery effort.
"We will address issues as they relate to wolf management, such as recreation and grazing. Together, we will work to minimize wolf-related conflicts with domestic animals, wildlife, and people," said David Boyd, public affairs officer for the White River.
Colorado Parks and Wildlife said it will assess the initial releases for wolf survival rate after the first six months, mortality rates over two to three years, reproduction and forming of packs and whether the wolves remain within Colorado or migrate to neighboring states.
"If parameters are measured that indicate a growing population that no longer needs supplemental active reintroductions, and the wolf population demonstrates a positive growth rate from natural reproduction, the wolf population will be managed to grow naturally toward recovery levels," CPW's draft plan said. "If the population demonstrates an unacceptable flat or negative growth rate, or a high rate of mortality is found, active augmentation would be reinitiated (after evaluating what led to the initial unsuccessful result)."
CPW will host five public meetings to collect comments on the draft wolf management plan. The closest meeting to the Roaring Fork Valley will be Rifle on Feb. 7. Public comment will also be collected online through Feb. 22 and forwarded to the state wildlife commission, which will vote on a final management plan.
The draft plan and comment opportunities can be found at
engagecpw.org/draft-wolf-plan-comments
.