Considering that this won't be a "live hunt" in the true sense of the term, I've opted to post this here. While elk will be our main focus, deer and bear could come into play if the opportunity presents itself. Some of the hunts may not be true "backcountry" hunts, but we'll be fitting those in as often as possible. The elk hunting forum still seems to be the proper place for this. I will not share every tidbit of the journal since that will be saved for my son when I give him the final edited version. Also, I hope there are multiple "grip and grin" photos to share, but those will be a bonus. I know turkey photos are considered blasphemy on western backcountry forums, but I believe a small sampling of them are appropriate in relaying the story
I've been sporadically documenting my most memorable hunts in writing and photos for a few years now. The hunts haven't always been successful in the "filled tag" sense of the word, but they've still met the criteria for documentation none the less. Elk season journals have been, for the most part, frustration and scenery photos since the "grip and grin" moments are few and too far between. I'm a has-been Midwest whitetail bowhunter that managed to get lost here in the West in 2006, first in Colorado for 5 years and now in Montana. I have a whopping 3 Colorado elk to my credit; one bow killed raghorn in 2008 and two late season rifle cows in 2008 and 2009.I've supplemented that by bowhunting whitetail does on my return trips to Illinois and shotgunning spring turkeys in Illinois, Colorado, and Nebraska. My wife and Father's private land cow hunts supplemented not only the hunt but the table as well. I don't know how my elk record compares to most Westerners, but it isn't quite the record that I would like or that can be achieved bowhunting private land whitetails in the Midwest (if you aren't too selective). I'm beginning to digress, let me get back on track on here.
This year warrants extra effort on my part to document the entire season because it's my oldest son's first season to hunt Big Game and a first for both of us in Montana. This will be my gift to him, apart from the hunt itself, so that he can recall the details as his father sees them. The journals will allow both of us to recollect the season more vividly down whatever path life takes us. I hope I can do the same for my 10 year old son and 11 year old daughter when their turn for a first season comes.
Isaac is 13 years old and by all rights, 2011 should have been his first Big Game season. In 2011 he had drawn an early rifle bull tag and a 2nd season rifle buck tag in Colorado, but I moved the family to Montana in September of 2011 and ended his opportunity to hunt last year. He was disappointed that we couldn't travel back, but I believe he understood the travel/vacation limitations that come with a new job. I never did check into the legality of him using those resident tags a month after our move, so I'm not sure he could have hunted even if I could have taken the time off. I should back up and say that Isaac is no stranger to hunting. While 2012 may be his first Western Big Game season, he's killed one whitetail and seven spring turkeys in IL, CO, and NE. All of his hunting up until now has been accomplished with a shotgun. This fall is his first time to carry a bow into the woods, followed up by a rifle when the Montana General Season starts, and likely an Illinois archery doe hunt over the Holidays.
I should also add that my children are homeschooled by my wife. I'm acting principal and teacher's assist in the evenings with Isaac's Algebra. Homeschooling affords us the opportunity to control their schedule provided they complete the necessary studies and the number of days required by the state. We typically start them earlier and run later than the public schools and their "summer vacation" includes school work on a smaller scale. Not only does this add more flexibility to the family's schedule,………….well…….I won't get into my observation of the additional improvements it can provide.
This is a good time to mention that we both have elk, deer, and bear licenses. In addition to that we have mule deer permits that allow us to only take a mule deer in a specific unit, and Isaac drew an additional 'B' Cow tag in the same unit as our mule deer permits. Isaac is willing to shoot the first legal elk with his bow that gives him an opportunity even if we are in a unit he has to use his general license in, preventing him from having a chance to kill a bull this season. He will shoot any mule deer buck he can with his bow when we are in that unit.
The "Has-Been" Midwest Whitetail Hunter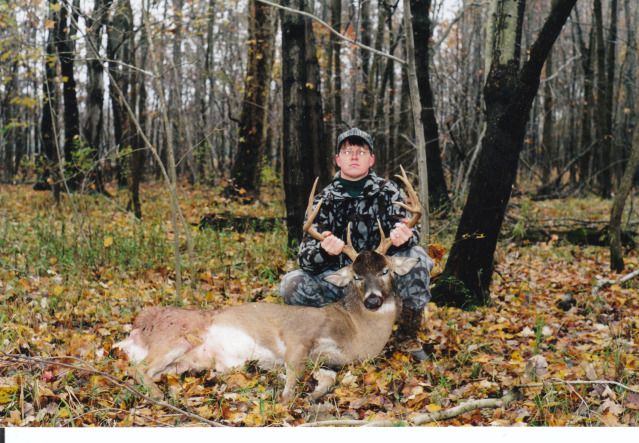 2008 Colorado Raghorn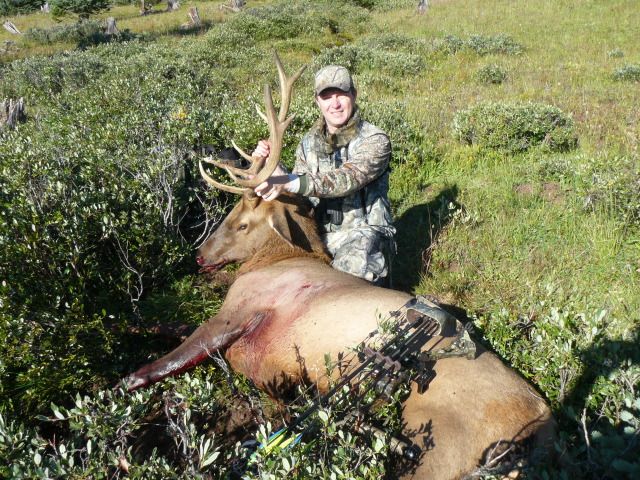 2009 Colorado Late Season Cow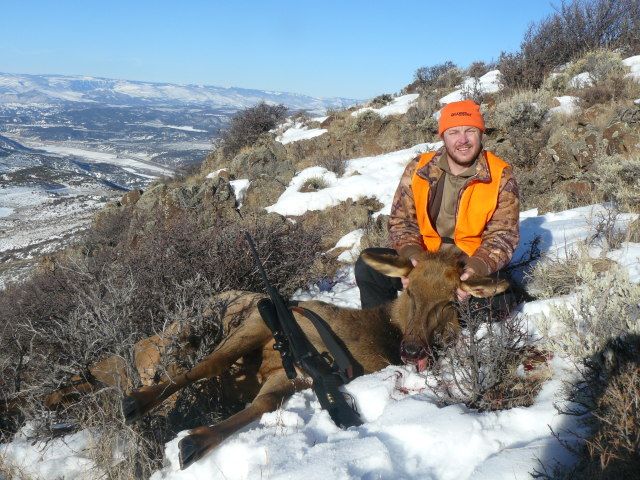 2010 Colorado Late Season Cow - Heather's First Elk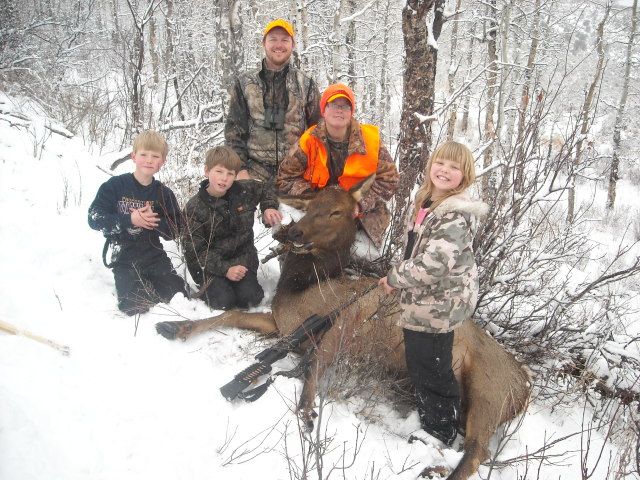 Last edited: