~SOLD~ PRICE DROP Up for grabs is this right hand drive ruger scout 308 16" with the laminate stock. Asking
$680
$580 if local pickup in the Colorado front range or
$780
$680 shipped to your FFL. If local we are doing an FFL transfer in-person, no ifs ands or buts and buyer pays for transfer.
Included accessories:
2x magpul AICS 10 rounders
1x ruger OEM mag (I think a 5er? 10er?)
1x magpul AICS 5 rounder
OEM Ruger 1" rings in matte black, 3 and 4 height. These rings fit any gen 2 m77 action and allow you to mount an optic in traditional position on the scout, I had a 32mm objective optic in this and the height was perfect. Clearance is probably acceptable up to a 36 or 38mm optic. Lapped by yours truly.
THE GOOD
:
Great looking bore and bolt face, strong rifling
Locks up tighter than your prom date
Stock has very little wear and signs of use for the age (definitely some, this is a used rifle make no mistake)
All stock spacers included
Cycles perfectly and nicest trigger out of anything I own
THE BAD
:
Some wear on flash hider
Some dings in stock but nothing too major. Laminate look hides most of it
Barrel has some salt in the finish from where the scout rail mounts, but with the rail mounted you cannot see it
May come disassembled for shipping, scout rail and rear sight are currently not mounted. I believe I have the screws for the scout rail somewhere and will look for them before shipping, but if not included pricing is unaffected. Go spend $0.85 at an ACE hardware.
THE UGLY:
I cannot get this thing to print. I mounted my optic in the OEM rings torqued to spec and couldn't get a group out of it. I took it home and did some research. I learned that the action bedding bolts are often torqued incorrectly, checked this rifle and they were wayyyyy loose. I torqued them to spec but then never took the thing back out to shoot again, so who knows if its fixed. I've put maybe 40 rounds on it and am the second owner. The bore looks fine and the action feels fine so I doubt there's anything wrong with the barrel or chamber and nothing obviously wrong with the crown from my observation. In all likelihood I may have done something wrong while mounting the optic.
YOU ARE BUYING THIS RIFLE KNOWING THIS.

THE TRADES:
Stoeger M3000/M3500 in the tactical flavor (18.5 Barrel and 7+1 tube) bonus points if it has a spare long barrel
MP5 accesories and magazines
Tikka t3x lite/superlite in 7 rem mag with cash on top from me
Seek outside stuff if in good condition (need a better tent and pack)
10mm handguns especially the sr1911
Anything else cool just comment or PM worst I can say is no thank you
THE PICS: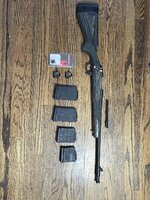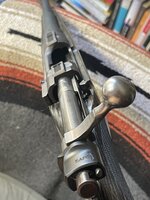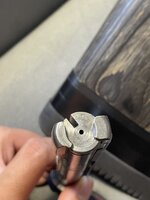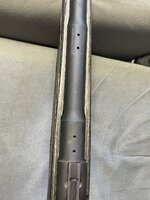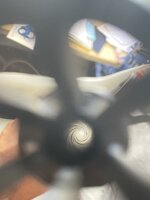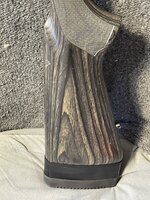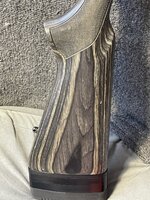 Last edited: