Joined

Feb 28, 2012
Messages

201
Well, after much patience and picking through various classifieds I am finally finished. I realize the camo doesn't match but I don't really care.
Drenalin @ 65#
27"
Hogg It 5 pin
10" B- stinger
TT smackdown
Carter quickie 2
tight spot
Easton Axis 400's - factory wrap and blazers. gonna start building my own after these.
probably going to use 100 gr ramcats or grim reapers.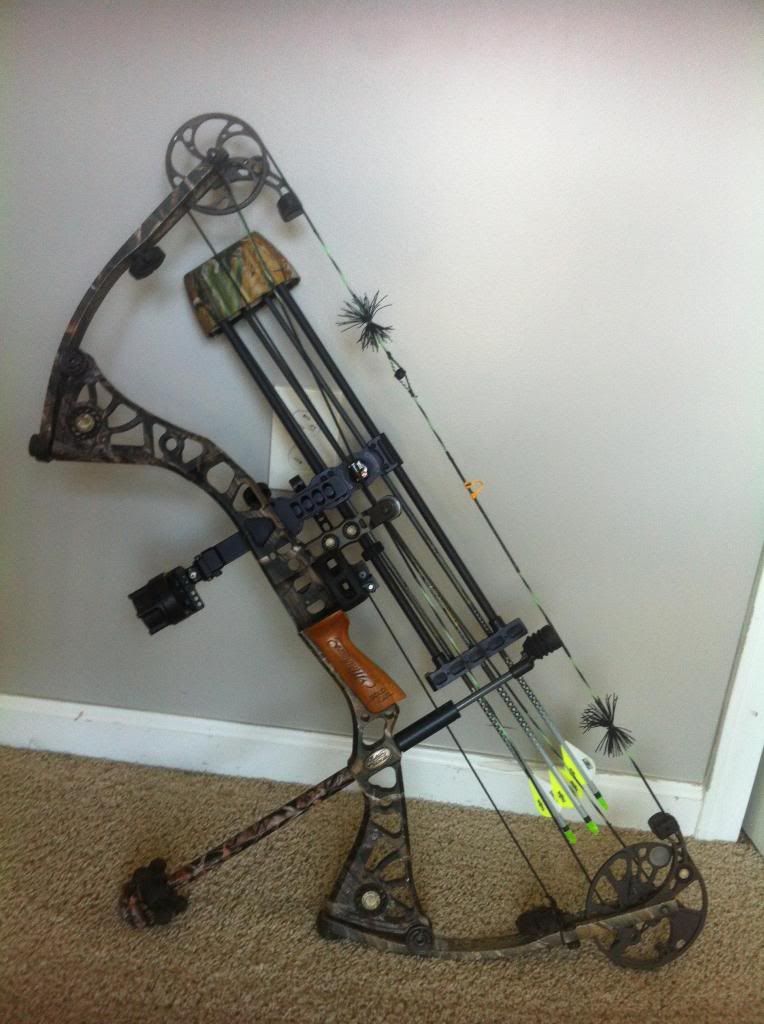 First hunt will be turkey at the end of March here in Ga. Then onto hogg and Whitetail.
First bow and so far I love it. shooting is a just a good ole' time!