Joined

Feb 29, 2012
Messages

201
Location
It was a short but sweet archery deer season here in Oregon for myself. I found this buck back in early July and decided that he was the one I was going to hunt. I had planned on purchasing a rifle tag until I found this guy. Opening day he gave me a shot opportunity but I messed it up when I went to draw my bow. The arrow got hung up on the blind and the arrow got pulled off my string and fell out the window. Day two he came in on the same trail and gave me the same opportunity. This time I had made things easier on myself by removing all unnecessary items from the blind to give me more room to get my bow drawn inside the blind. The Injection 400 with the Slick Trick head did the job at 21 yards pushed by the Carbon Element early Sunday Morning.
I feel blessed to have had this experience.
Mike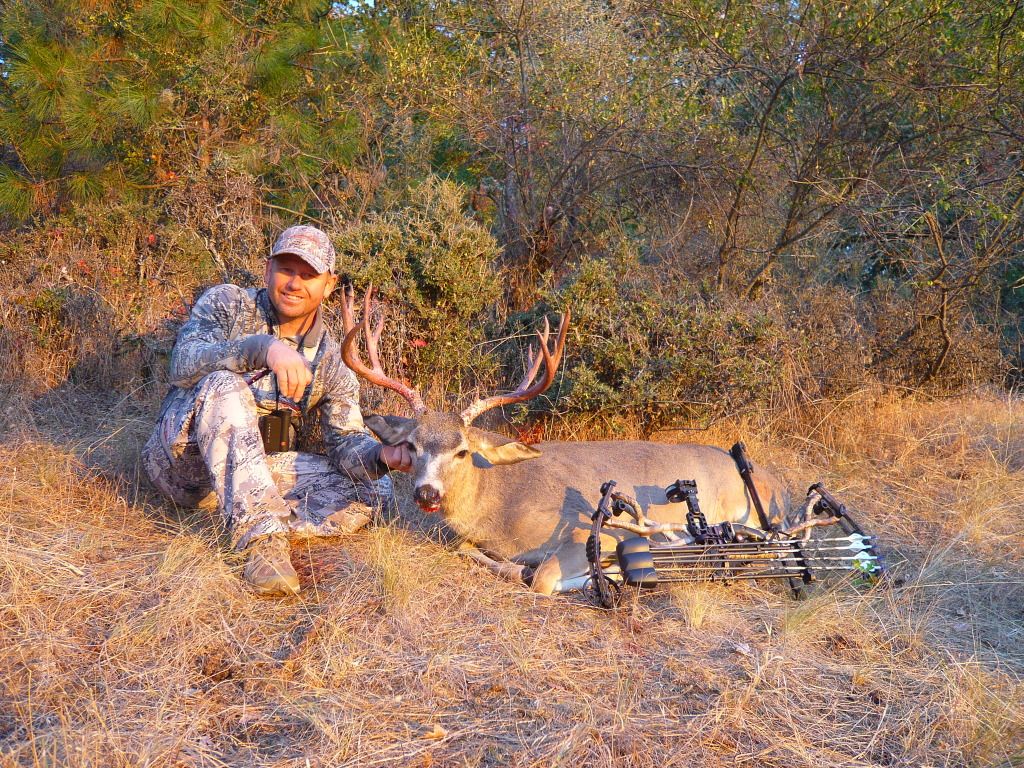 10 days prior to season.