Joined

May 29, 2012
Messages

3,474
Location
Post up your long range sticks!
My current hunting rifle is a Rem 700 LA, 280 Ackley shooting the 168 Berger VLD's at 2940.
Rock Creek 1:8.7 twist finished at 24". M24 contour with 6 heavy flutes.
Seekins Precision muzzle brake
Remington Pre X-mark trigger tuned to 3 lbs
Seekins 20MOA base, Seekins 30mm rings
Seekins Recoil Lug
HS Precision PSS stock skim bedded
Factory BDL bottom metal (really sucks during competition but this gun does double duty for me).
Viper PST FFP Mil/mil 6-24x50 scope
Harris Bipod
Weight with bipod is 12.5 lbs on the dot!
Here's how she shoots...
Would've been better without the 5 mph wind that day. That caliper was zero'd at .284 so outside to outside is actual group size.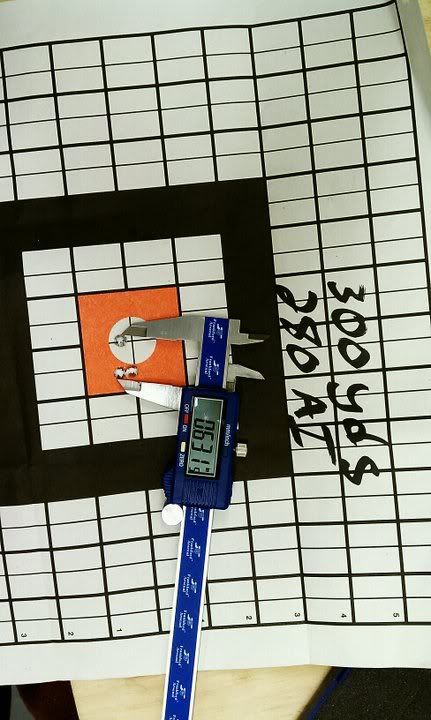 First deer shot with it... 666 yards.
Best 3 shot 100 yard group to date. Think it was .13MOA or something like that...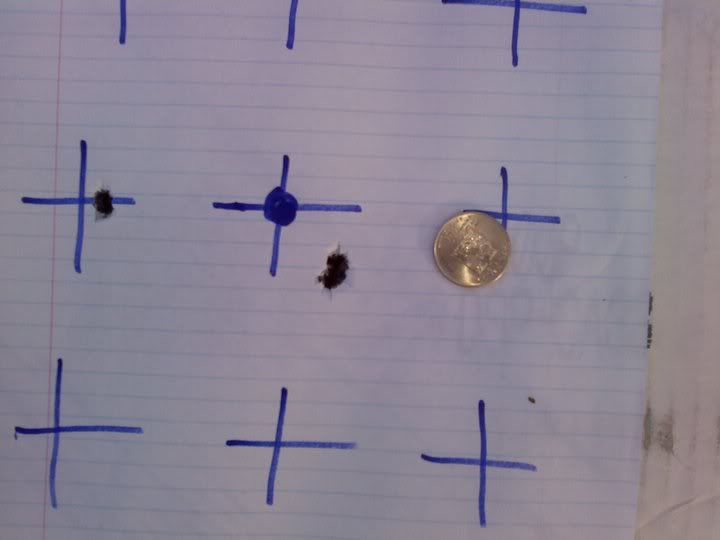 And here's a pic of a buddy's deer he shot last year with my rifle... or whats left of the heart! Love them bergers...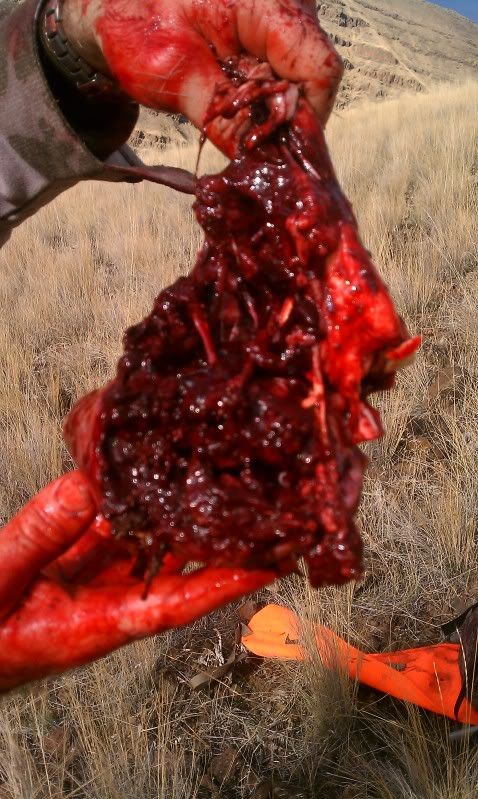 Old picture before the PST and muzzle brake plus flutes painted black...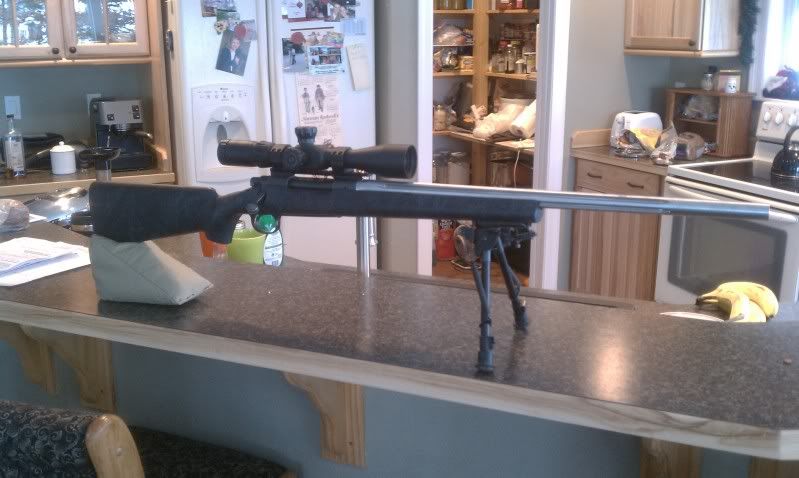 Whats your setup look like?
Mike