Super Moderator
Staff member
Joined

Feb 26, 2012
Messages

2,043
Location
I am pretty new to archery, have owned my bow for several years but just started shooting more regularly this spring. I completed the classroom portion of my BowHunter Ed course online a few weeks back, with the plan to take my shooting test sometime in the next month or so.
I have been trying to shoot my bow daily, and have tried to make this a part of my daily workout routine. It is so awesome to see improvement! When I started this four weeks ago I could only pull it back once before I was too tired to keep shooting without a break. As of today, I can pull back and shoot at least 30 times! I had already sighted in my 10, 20 and 30 yard pins, and today I did my 40 yard pin....here were my last three shots at 40 yards!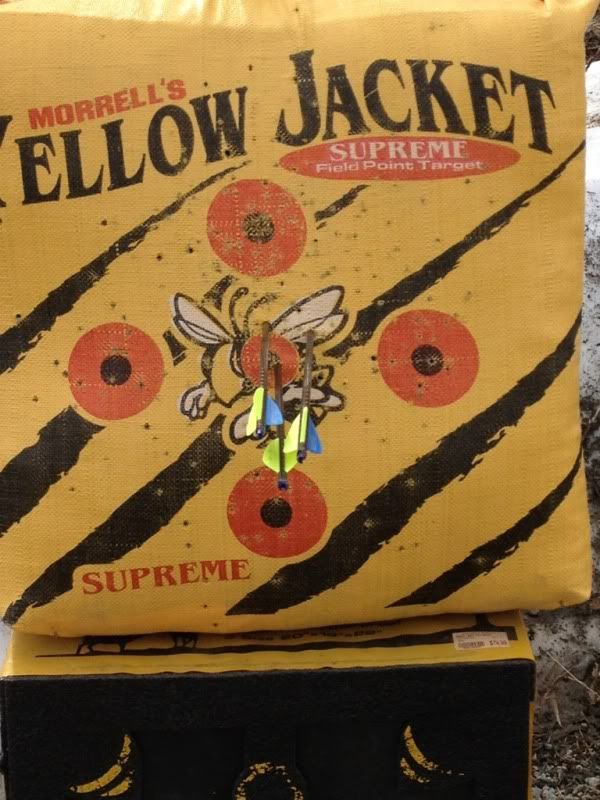 I still have a lot of room to improve, but I am feeling a lot more confident about my shooting test now. Wish me luck!