Joined

Jan 24, 2013
Messages

1,391
Location
This is the story of my hell to heaven 6 day backcountry mountain hunt. It started off with a sheep hunt going as bad as one can get to a hunt which was saved by my biggest elk harvest with a bow to date! From the worst moments in hunting to the best all within a week!
I have gotten one ram with a rifle years ago but always wanted to get one with a bow. I have been bow hunting for 20+ years and for the last 5 years basically only bow hunting. So when my buddy invited me to go after sheep with a bow and later elk if we got lucky I was all for it!
My buddy is a sheep hunting nut and knew the area we were hunting like the back of his hand. We got out in mid-July for a scouting trip and were happy to find lots of sheep and more importantly trophy calibre rams.
I will post a story later on the ram portion of our hunt but to make a long story short, my buddy arrowed a trophy ram and I had a chance at a bigger one but my equipment failed. We got up to a nice spike camping spot after leaving the trucks about 4 hours earlier at a nice make shift base camp at the end of a cutline.
Spike camp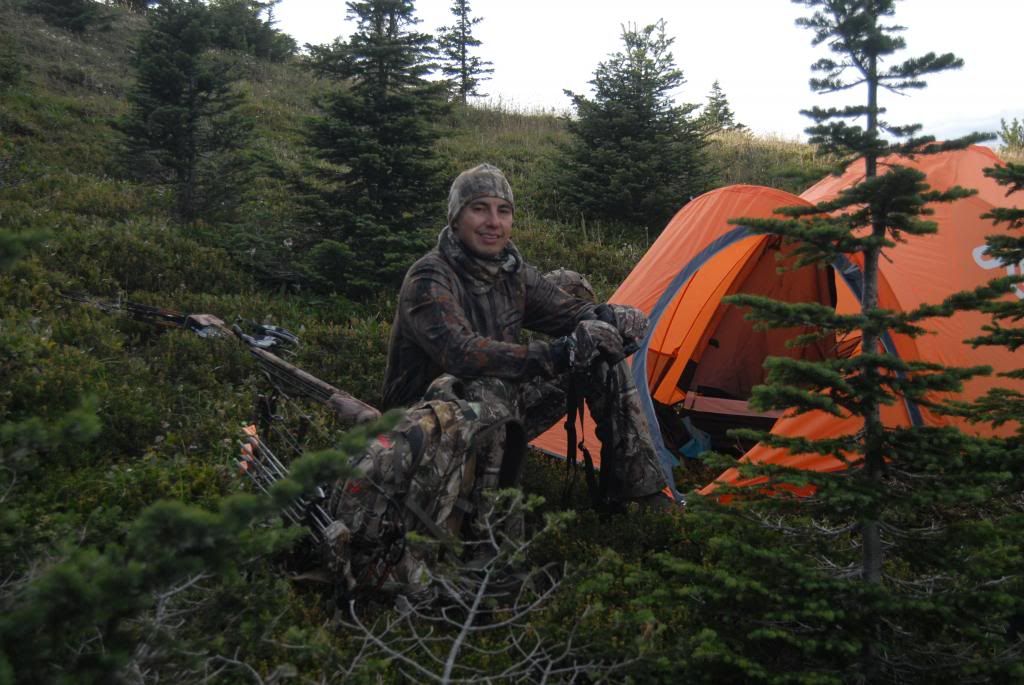 Glassing after setting up.
Next day we got up on some rams right away, a group of 4, my buddy was able to arrow a beauty ram with a 62 yard shot at a sleeping ram. The ram only went 60 or so yards after the shot. I have some nice pics of his ram but he moved to the states this year and will post when I get his permission.
Here are some pics of where we were hunting
Last edited: