Joined

May 20, 2012
Messages

292
Location
I'll let the pics tell most of the story. The hunt included BenHuntin from this forum, my Dad, and myself. Ben and my dad killed on day 2, a 25" 4x4 and a 21" 3x3. I'll get my dad's pics when he emails them to me. I found an awesome (by my standards) buck on evening 4, he's 30" wide with great mass and I couldn't be happier. We worked our feet to the bone, but it paid off big time as we never saw another hunter after the first 10 minutes of light on opening morning in a very heavily hunted unit. Ben's buck was 14 miles deep in some un-horseable country.
My dad, at age 52, hunted alone the first 3 days. He killed his buck 6 miles back on evening 2. The next morning he got up and made two 12-mile round trips packing it out, and finally met up with Ben and I as we got back to the truck after a 7.5 hour pack of Ben's buck.
All 3 of us got to hunt together for mine the next day. It was tiring going back into the deep stuff after suck a tough previous 3 days, but totally worth it when I spotted my buck in a basin a mile and a half away. We had one hour and about 2000 feet of elevation to get there. I said "Let's do this". We lightened our packs and took off, leaving my dad to watch the buck through the spotter. After 45 minutes of sprinting up the back side of a backbone, scaling rocks, and sucking wind, we were 350 yards away from the feeding brute. I threw my pack down, added 3.25 MOA to my scope, held 8 inches back for wind, and let him have it. He hunched up and took a few steps down the hill and stood there. Liver shot. The next one pounded him right behind the shoulder to put him down for the count.
My dad got to watch the entire thing through the spotting scope, and he said it was one of the most amazing things to witness in his hunting career. As we approached the buck with dark falling upon us I lost control of my emotions as his rack grew with each step. I knew he was good, but not 30" good. I actually had to walk away and let some tears go. Putting in so many grueling miles and hours behind the glass and having it pay off after the best stalk of my life made for an emotional rollercoaster ride. I wouldn't trade that moment for anything and it's something none of us will ever forget.
Me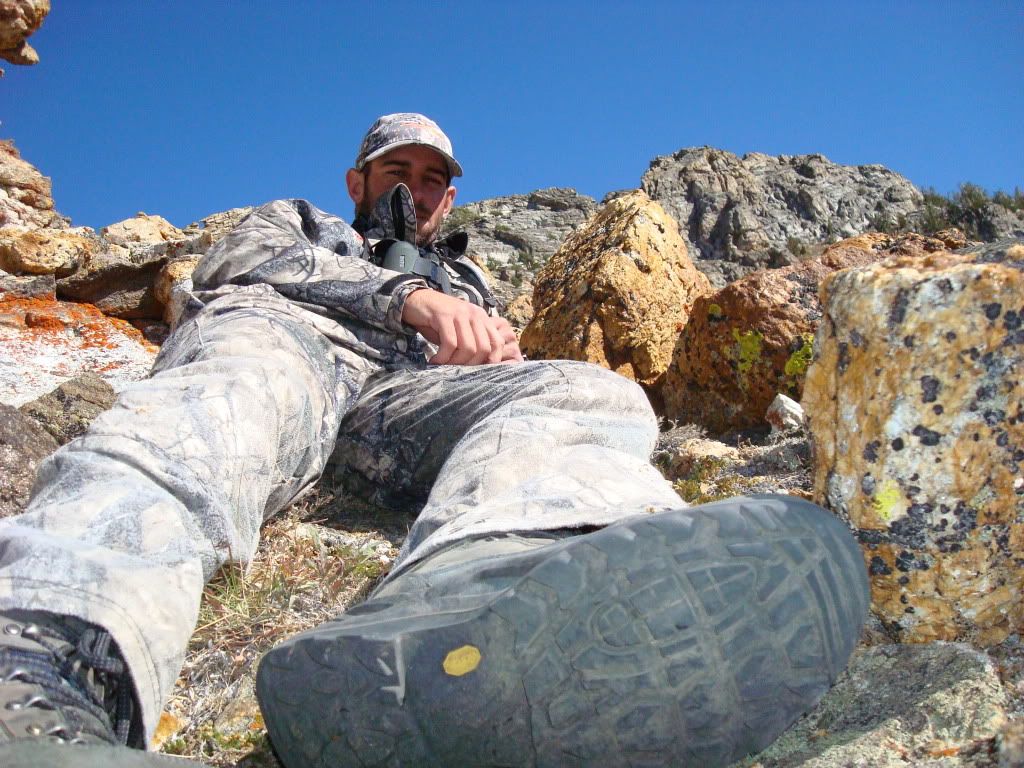 Ben
My Dad