Joined

Jan 12, 2022
Messages

80
I was recently looking for good compact 1"-tube glass for my 10/22 Takedown. I ended up with a scope that not only checks pretty much every box for that use, but that I'd also be happy with on even a big-game rifle: the Meopta 2-10x42 PA. There's not a lot of material out there about this scope — or any of the Optika5 lineup, for that matter — but the local shop had it in, and it really impressed me in person, so I thought I'd share my thoughts about why I liked it.
What you get here is a well-made scope with quality glass and a very useful zoom range in a compact package with positive/precise dials that are resettable for zero, plus a nice-feeling side-focus wheel on the PA version besides. I don't feel there were any significant compromises made, and especially not for the reasonable price; it's a hell of lot of scope for the money.
But what really surprised me is that until the light gets really dim, it's not even that noticeably behind when directly compared to my Zeiss HT. It gives high optical quality with a properly-wide field of view and an excellent eyebox, plus that glassless feeling that makes it a pleasure to look through. I haven't checked resolution charts or anything, but it does look very sharp across the mag range. Abberations like colour fringing are very well-controlled as well. Compared to that milky look that cheap scopes can give, this one brings out a ton of detail and contrast without eye fatigue.
Any downsides?
Well, it's not the lightest option, but it is quite compact and seems very solidly-built, so I don't mind carrying a bit extra compared to the featherweight Leupold given the wider zoom range and superior turrets on the Meopta.
The windage turret is marked 0-24, which is a bit lame, but not a deal-breaker for the cost. I can always print a sticker or something if the lack of left-right markings ever starts to bug me.
An illuminated reticle would be nice to have, but I don't feel it's necessary for my intended use and it feels that they put the money into the glass and mechanical components instead of trying to cram in every feature possible.
So while those things would be nice to have, there's truly nothing to complain about here.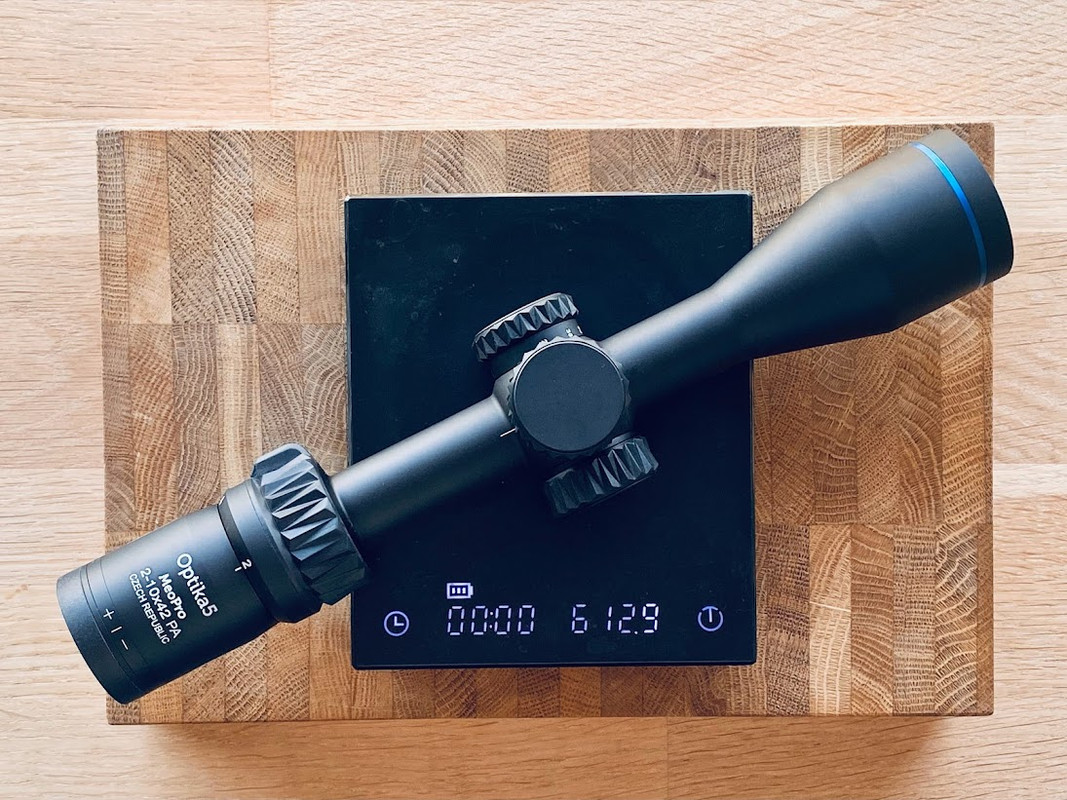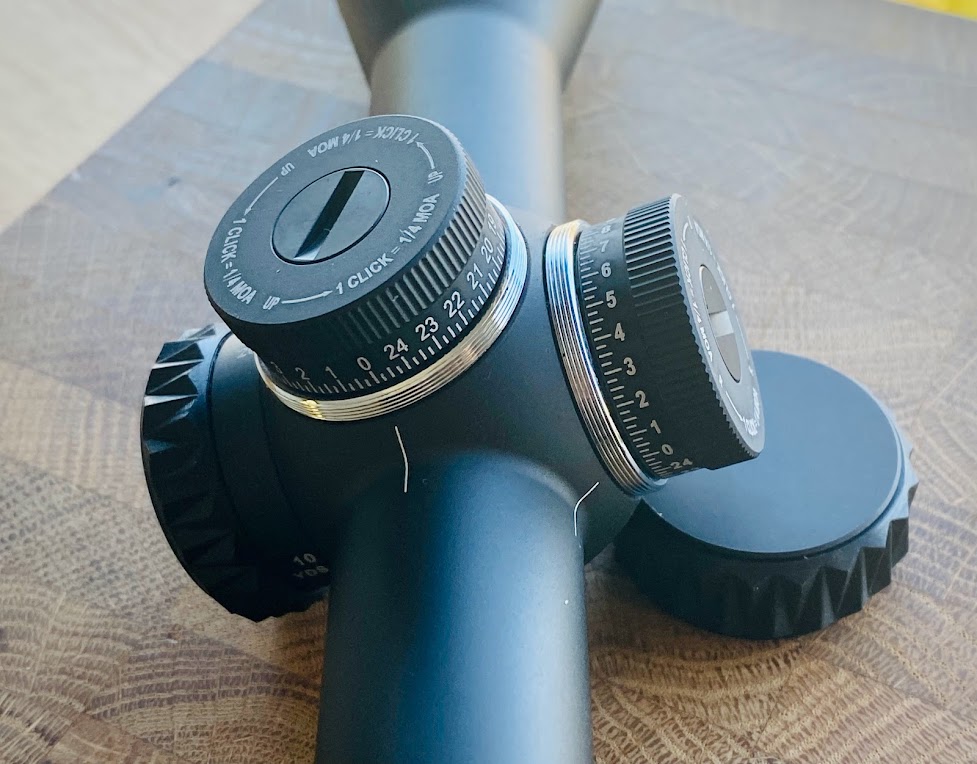 For reference, my other .22 scopes are a Nikon 2-7x33 and Leupold's 3-9x33 AO, and I feel that the Meopta beats them in every way except weight. It's about the best general-purpose .22 scope I've come across until you get into something really expensive like the March 1.5-15x42, which has got to be the ultimate for this style of optic.
Because of its compactness and wide FoV, I think it would also be a great match on something like a short-action/short-barrelled .308 as a bush rifle. 10X gets you more than far enough out for more open terrain, too.
I'd love to hear if anyone else has any experience with this scope range, which in my opinion is seriously underappreciated.