Super Moderator
Staff member
Joined

Feb 26, 2012
Messages

2,043
Location
Luke and I were lucky enough to enjoy a successful moose/caribou combo "couple's hunt" with our friends Blake and Virginia, and thought I would share a special meal we enjoyed in the field. We were blessed to harvest three caribou and a bull moose on our trip, with each of the four of us bringing in an animal during our four days out. Here is the whole group with my caribou, which was the smallest of the three, but a perfect "meat bull"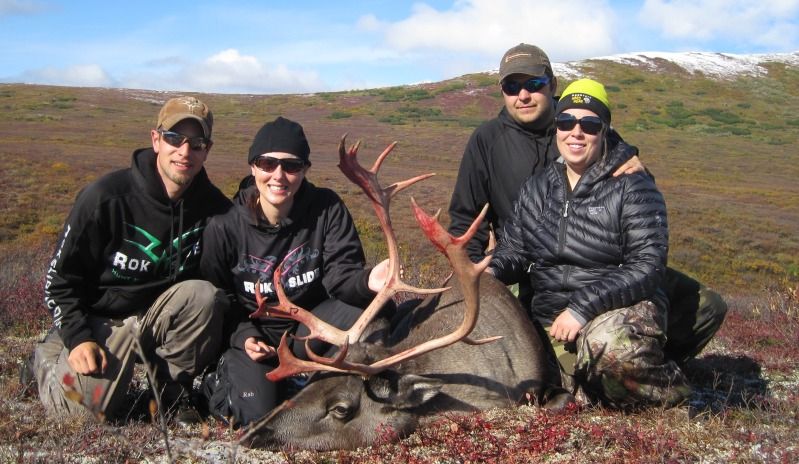 We enjoyed a plush cook tent on this trip, with our 12 man tipi having a camp kitchen consisting of a two burner Coleman stove and roll-up table, as well as a cooler and tote containing real, non-dehydrated food! Seemed pretty luxurious after spending most of the season cooking over the soto/jetboilette...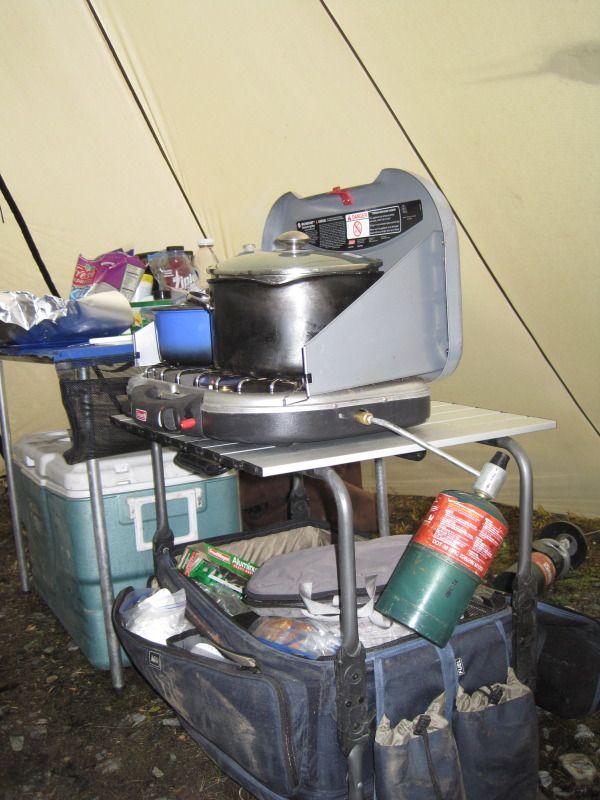 I even got to bring a box of wine! Luke has banned it from backpacking, but our higher weight allowance meant I could bring it along for this trip. Great to cook with, and I enjoyed a glass with dinner each evening
Our last night out we were in the mood to celebrate our success, so Blake cooked up some braised caribou tenderloin, marinated in red wine and steak seasoning. Served up with a green salad and sautéed potatoes and onions, it was divine!
Sure is enjoyable to camp a little heavier once in awhile!