Joined

Apr 9, 2012
Messages

1,785
Location
There have been a few too many photos posted recently that show actual exposed earth. It's making me jealous, so I'm throwing up a few pictures from this week in Alaska. Dirt is something we can only wish for at this point.
My job this week was to survey and flag a potential winter trail north of Fairbanks. Following a GPS line put on a map back in the office. Normal stuff. I had scheduled the work for April expecting long sunny days and daytime highs near or above freezing. The snow usually starts settling out this time of year also, making for pretty decent snowshoeing. At least that was the theory….
Rendezvoused with the helicopter at noon on Sunday, April 7 and the truck thermometer was reading a high for the day of +1 F. What the heck, this isn't April as advertised! Oh well. Maybe it will warm up tomorrow.
Second bit of bad news was with the helicopter sat us down 25 miles from the truck. Looks like the snow hasn't started to settle yet and this job is going to require some work…
Well, nothing to it but buckle on the snowshoes and start following the GPS line. The terrain the first day was a mix of wide open swamps with deep snow and dense black spruce.
Progress was slow and slower as my partner and I took turns breaking trail. Snow depth was waist deep, and even with our big trail breaking shoes we were sinking to our knees in the open areas. After peaking at +1 F, the temp fell for the rest of the day.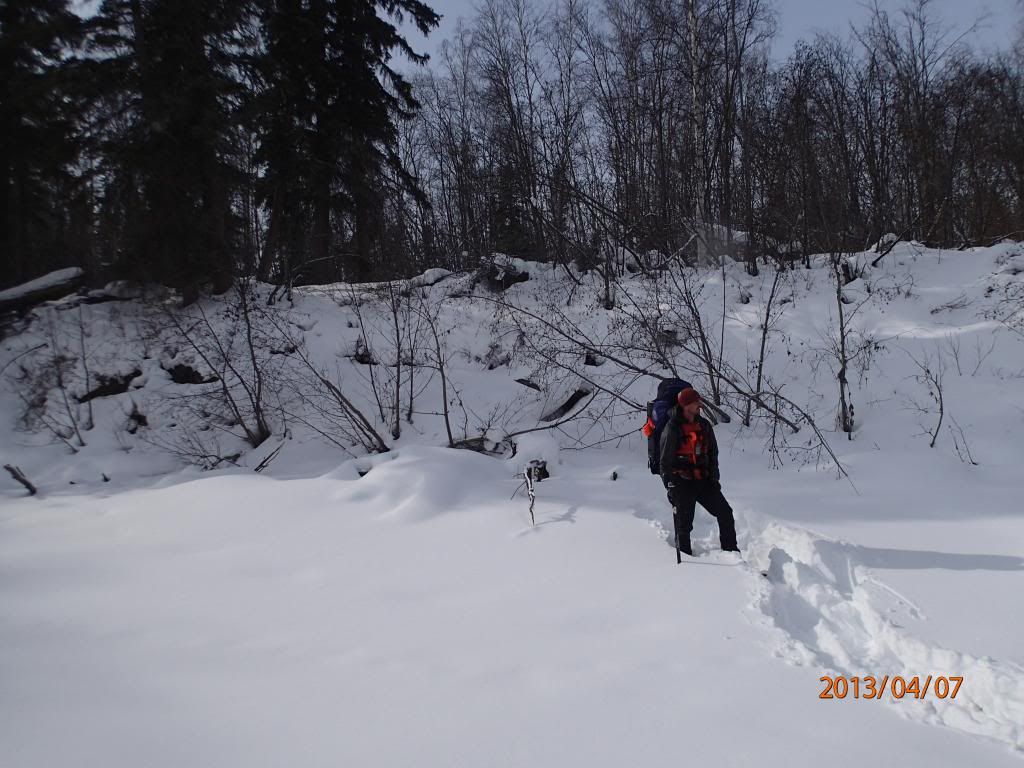 When we pitched camp the first evening, we had made a total of 2 miles progress. We were testing some new gear on this trip, and I had cut a stove jack into a SL-5 in anticipation of needing to dry gear out from working in wet snow all day. As it turned out, we needed the wood stove not so much to dry gear as to keep from freezing!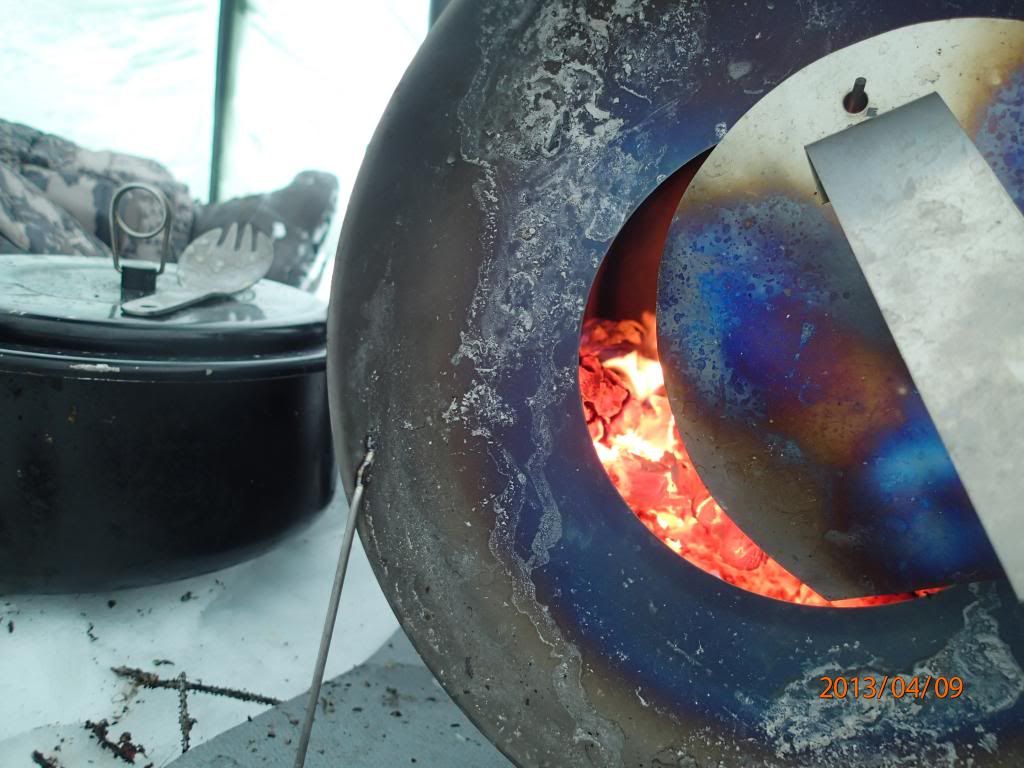 Got up to relieve myself at 3:00 am and discovered that the temp had dropped below -20F. Ahh…. spring time in Alaska.