Joined

Nov 30, 2012
Messages

1,233
Location
The plan was to do this shoot yesterday - but the weatherman did not cooperate! Today on the other hand was a beautiful day so I made a quick run out to the farm fields.
I have not shot this Ulite for a year or so and I really wanted to see how it would do. The rifle is a Western version and equipped with a Williams FP - peep and Williams front Fire sight mounted in a Williams Ramp with a Williams Fiber Optic Hood. I really like this set up as it kind of makes you feel like you are shooting a 1 power scope. The rifle had previously been sighted in with a 3" PBR (Point Blank Range). So in my case the bullet should be 3" high at 100 and about 3" low at 180 yards. The zero range is right at 150 yards. I do this so that I really do not have to make any sight adjustments to 200 yards. I do have to adjust my hold at times.
This is a composite picture of todays outing...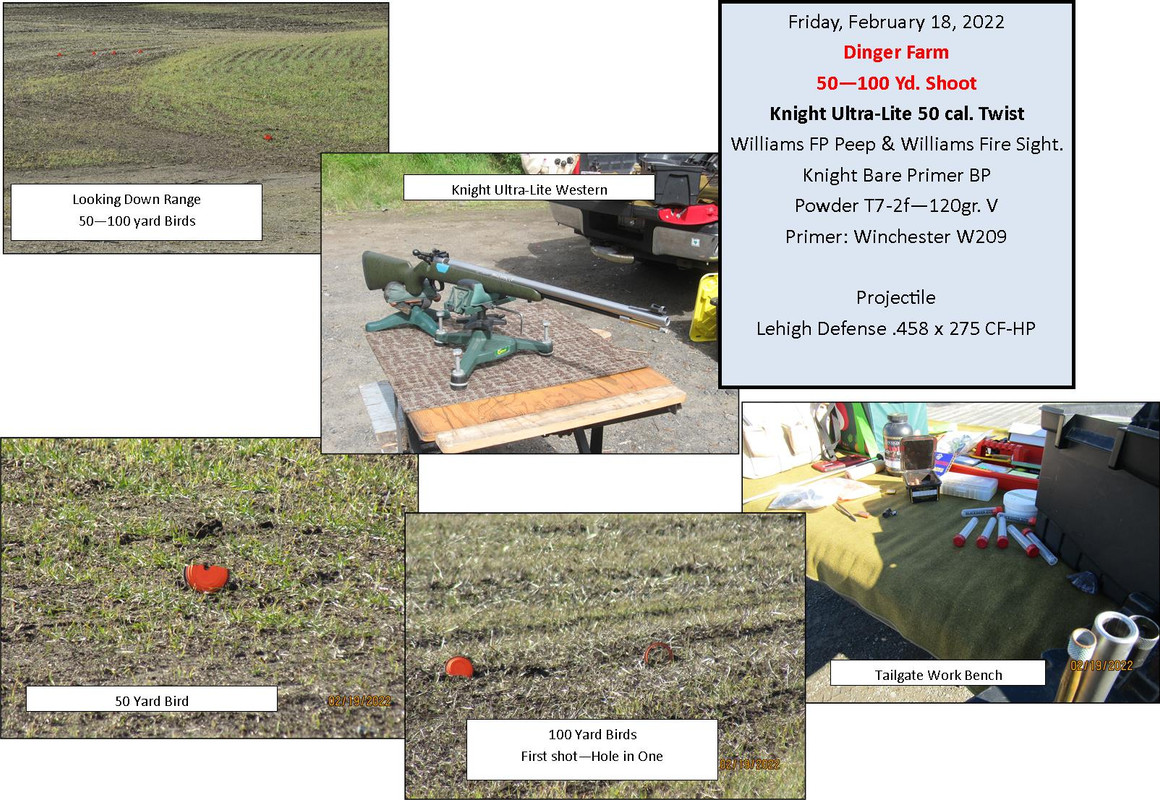 I do forget at times how small a Clay Pigeon it at 100 yards. But I do remember I have to adjust my hold to make sure the bottom of the bird is slightly above the front bead of the fire sight. TODAY - I got really lucky the first shot of the day on the 100 yd. birds was a 'Hole in One'. The other 3 birds were not as fortunate, they ended up being shattered.
It was a good day and a fun trip!!!