This spring I've been field testing the Solitude 4 tipi from Peax Equipment. It's a single pole / single wall shelter with a stove jack, two doors, ten stake loops, ten guy-out points, and an optional floor. As a new shelter to the market it has generated a few questions in the Sleep Systems forum. With a little more use I should have a plenty of nights out to answer most questions and write a solid review. Here are a few of the features that stand out so far.
***Update***
PEAX Solitude 4 Tipi Review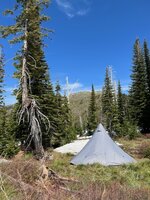 The optional clip-in floor is a great addition and can be used to optimize the pitch layout.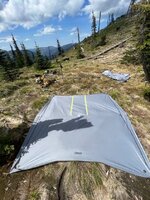 There is a gear loft included with the shelter with attachment points to add a second.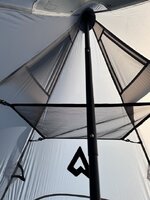 The double doors with two-way zippers are great for added ventilation and are great for access.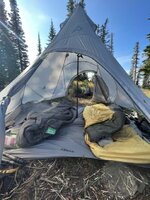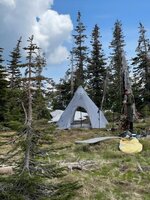 As the field testing continues, please use this thread for discussion, questions, and things you'd like to see covered in the review.
-Josh Boyd
Last edited by a moderator: