FS: AKC Chocolate Lab Pups
My hunting buddy Sadie had a litter of purebred chocolate labs. Both her and the sire are AKC registered labradors. She had 4 males and 4 females, as of now there is 1 female and 3 males left. By committing to a pup you are basically solidifying your spot on the picking list. I will let buyers pick out their pup in the order they contacted me, $100 deposit reserves your spot.
Pups will come with AKC registration forms, dewormed, and first round of vacs. My father is also my vet so these pups are getting checked often and are healthy as can be!
Females- $800 (there is one female with a small white patch on her chest, asking $700 for her)
Males- $750
EDIT: Forgot to add they will be ready for pick up the week of July 10 and I'm located in Yakima, WA (Central WA)
Here's Sadie (Dam):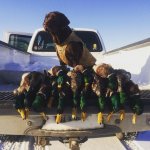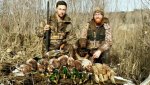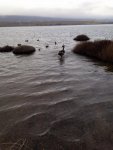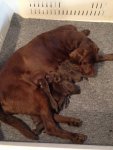 Last edited: